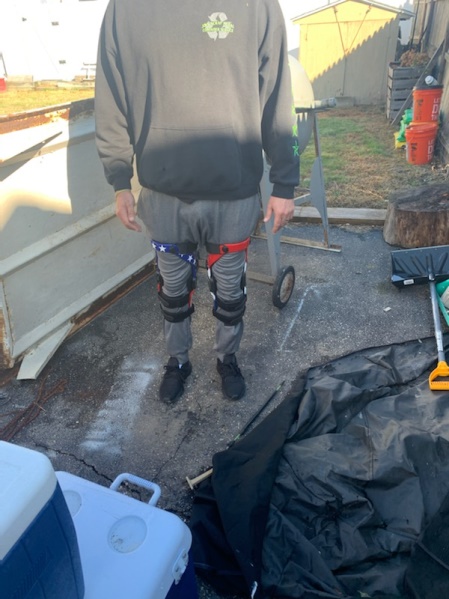 Involved in Rhode Island or Massachusetts car accidents, where medical expenses outweigh the at-fault party's insurance? Afraid you will end up having to pay out of pocket for these expenses. In today's blog, I want to recount a recent $107,000.00 settlement in which our client's medical expenses exceeded the at-fault party's policy limit.
What To Do After A Rhode Island Car Accident With Knee Injury (Meniscus Tear)?
Our client is a decorated military veteran and father of two.
As he was headed to Our Lady of Grace in Johnston, RI. As he exited Route 6 to proceed north on Killingly ST., he yielded to oncoming traffic at the end of the off-ramp.
At Providence Veteran's Hospital, the doctor ordered x-rays and an MRI of our client's knee.
Traveling in the same direction as our client, the at-fault driver made no attempt to slow as he exited the freeway. Suddenly, and without warning, the at-fault driver slammed into the rear of our client's vehicle.
The immediate collision resulted in multiple personal injuries to our client's knee's head, and chest.
The MRI came back showing our client suffered a tear of the medial meniscus. Treatments of Kenalog and Bupivicaione injections along with months of physical therapy failed to relieve his pain. Doctors determined that right knee arthroscopy with partial medial meniscectomy and chondroplasty surgery was the best course of action. Unfortunately, this would leave our client with permanent scarring.
Why You Need The Top Rated Rhode Island Personal Injury Lawyers At The Bottaro Law Firm, LLC!
When investigating our client's case, it became apparent quickly that the at-fault driver's bodily injury insurance was not enough to cover our client's medical bills. As a part-time welder and general laborer, this was concerning to our client as his injuries left him unable to work.
Lucky for our client, he contacted the Bottaro Law Firm, LLC. With over 20 years of experience handling personal injury claims, we have extensive knowledge of the insurance system.
Through hard work, hard fights, and excellent investigation, we collected a sizable settlement against our client's UIM insurance.
Now he can recover in peace, knowing all of his expenses are covered.  If you have been injured in a car accident where the person's bodily injury insurance isn't enough to cover all your expenses, call me right away!
It's Good to Know Mike Bottaro – 24/7 Top Rated Car Accident Legal Help
At the Bottaro Law Firm, LLC, we handle all types of personal injury cases every day. Honesty. Integrity. Results. Our experienced legal team is here to fight for your rights. Contact us in any method you prefer 24/7 for a fast, free, and confidential consultation about your case. Text or call: 401-777-7777 or fill out our free and confidential online form.