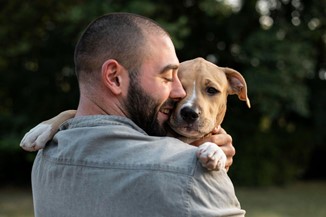 If you have been injured by a dog bite in Rhode Island, then in today's blog I would like to explain what some call the RI "one bite rule" and how it may affect your case. As always, please call or text me 24/7 for a free consultation about your specific situation as every case is different!
Rhode Island Personal Injury Dog Bite Law: The "One Bite" Rule
As I have written about in past blogs, Rhode Island dog bite law differs from other states such as Massachusetts where we also handle such cases.
If you suffer personal injuries due to a dog bite in RI, you may have two or more potential legal claims, including what is known as "strict liability and/or "negligence."
The burden of proof varies dramatically depending on the facts of your case, so you will definitely need an experienced Rhode Island or Massachusetts dog bit law firm (The Bottaro Law Firm, LLC!) on your case!
So within a "negligence" theory, there is case law referred to as the "one bite rule." In actuality, the phrase used is "propensity" for danger/violence.
What this means is that under a negligence theory, you as the injured party must carry the burden of proof to establish that the dog has a history of bad conduct.  This is typically referred to as whether there is evidence that the dog has "bit" before, but it is possible to use other evidence concerning a dog's aggressive behavior to carry your burden.
Do I Need A Dog Bite Lawyer For My Dog Bite Personal Injuries?
Yes! Most people, us included, consider themselves to be dog lovers. But it is true that more than 4.5 million Americans are bitten by dogs each year. And when that occurs, you simply cannot collect a monetary settlement easily without the best dog bite lawyer.
Dog bites or other attack-related injuries can cause severe and lasting damage to ligaments, muscles, and nerves.
At the Bottaro Law Firm, LLC, we pride ourselves on getting the maximum compensation possible for our client's injuries. We'll investigate the facts, gather your medical records, and calculate your expenses to be sure you receive a fair settlement.
It's Good To Know Mike Bottaro – 24/7 Personal Injury Help
If you or a loved one suffered injuries due to a dog bite or dog attack, you deserve experienced help. The Rhode Island and Massachusetts dog bite attorneys at the Bottaro Law Firm, LLC have helped many clients settle dog bite claims, and we're ready to help you too. Call us 24/7 at (401) 777-7777, or fill out a free consultation form today.