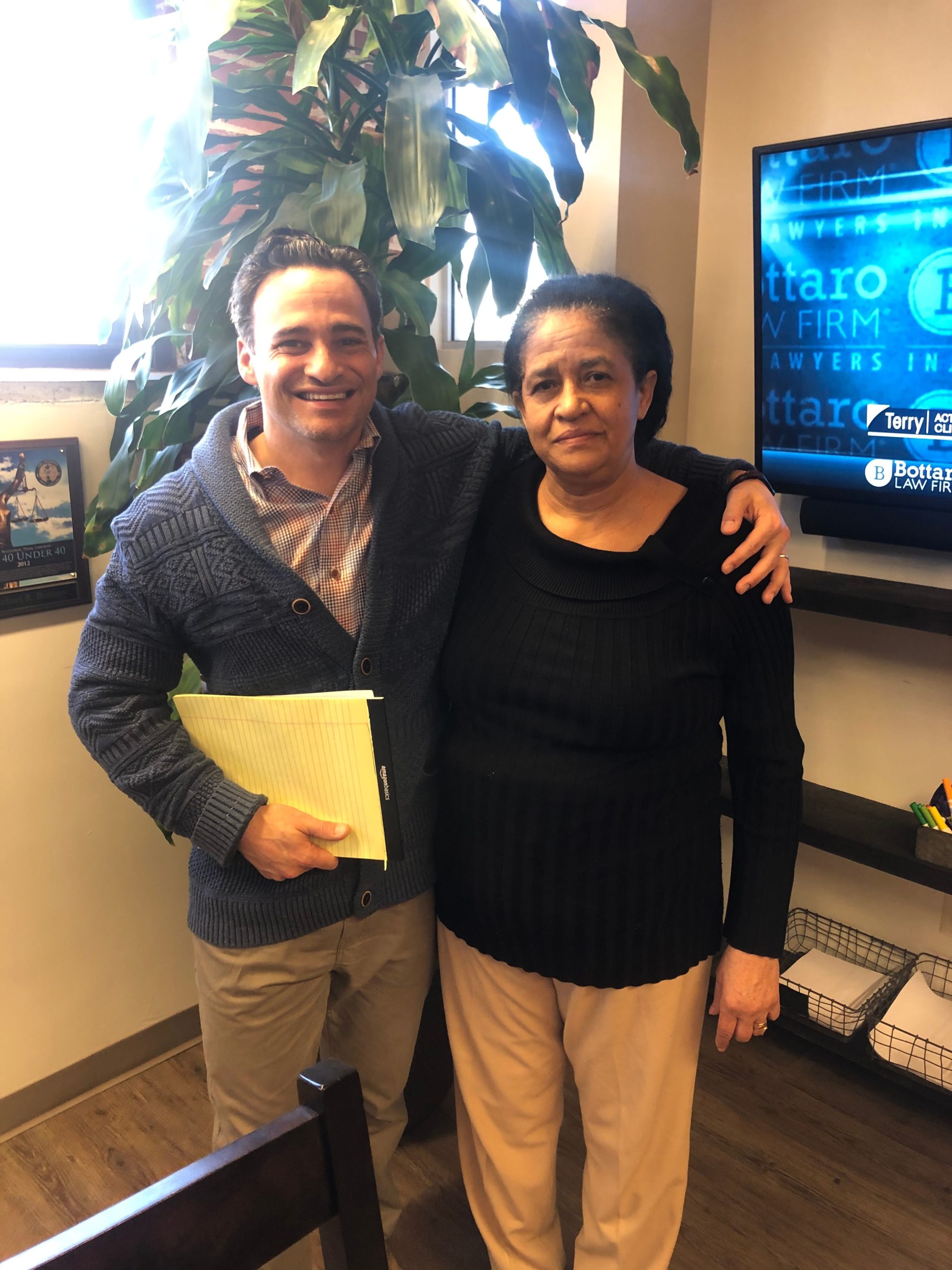 What is one of the most common ways you can be injured? A rear end car accident. What is our firm's expertise, a type of personal injury case we have literally handled thousands of times? A rear end car crash!  Today, I wanted to highlight a recent best case result in a Rhode Island rear end car accident.
Providence, RI Car Accident With Neck Injury And Headaches
At the Bottaro Law Firm, LLC, there is no higher compliment than having a former client refer his mother to us after she was slammed into by a careless driver. And that is exactly what happened here.
Our client was an innocent passenger of a vehicle traveling on Weedon Street in Providence, Rhode Island with other cars. Defendant was behind her car. Defendant failed to stop, slamming into the car with such force to cause a multi-car collision.  The force caused the air bags to explode into her chest and face.
Ambulance personnel transported our client to the emergency room. Our client suffered multiple injuries including a severe whiplash neck injury, back injury, and chest pain and bruising from the airbags. She also developed post-traumatic headaches.
The injuries led to several months of medical treatment, including imaging studies, doctors and physical therapy visits.
"How much is my rear end car accident case worth?"
Our client worked as a machine operator for over twenty years and could no longer work as a result from this car crash, greatly affecting her daily life. She wanted to know the above question, a common question for our clients.
At the Bottaro Law Firm, LLC, we pride ourselves on an attention to detail and aggressive style to maximize your case. Knowing that our client was missing out on wages from work, my team and I jumped on proving her lost wage claim and other money damages to establish her case worth.
The answer to the above question can only come about after the hard work and diligence of building the case and reviewing the evidence. Here, the case was also complicated by the fact that multiple cars and injured people were involved.
The case was valued.  But this was no simple settlement. We had to attend, and win, at arbitration! After receiving the arbitration award from the mediator and another settlement from our client's insurance company, it was time to bring our client and her family into our office for the good news.
We recovered over 20% where we had it valued from two insurance companies. I met with the family to explain every detail and even got to snap a picture with our client to celebrate! We are thankful to help this family out during a tough time and could get them back on their feet.
It's Good to Know Mike Bottaro – 24/7 Top Rated Car Accident Legal Help
At the Bottaro Law Firm, LLC, we handle all types of personal injury cases such as car accidents every day. Honesty. Integrity. Results. Our experienced legal team is here to fight for your rights. Contact us in any method you prefer 24/7 for a fast, free, and confidential consultation about your case. Text or call: 401-777-7777 or fill out our free and confidential online form.