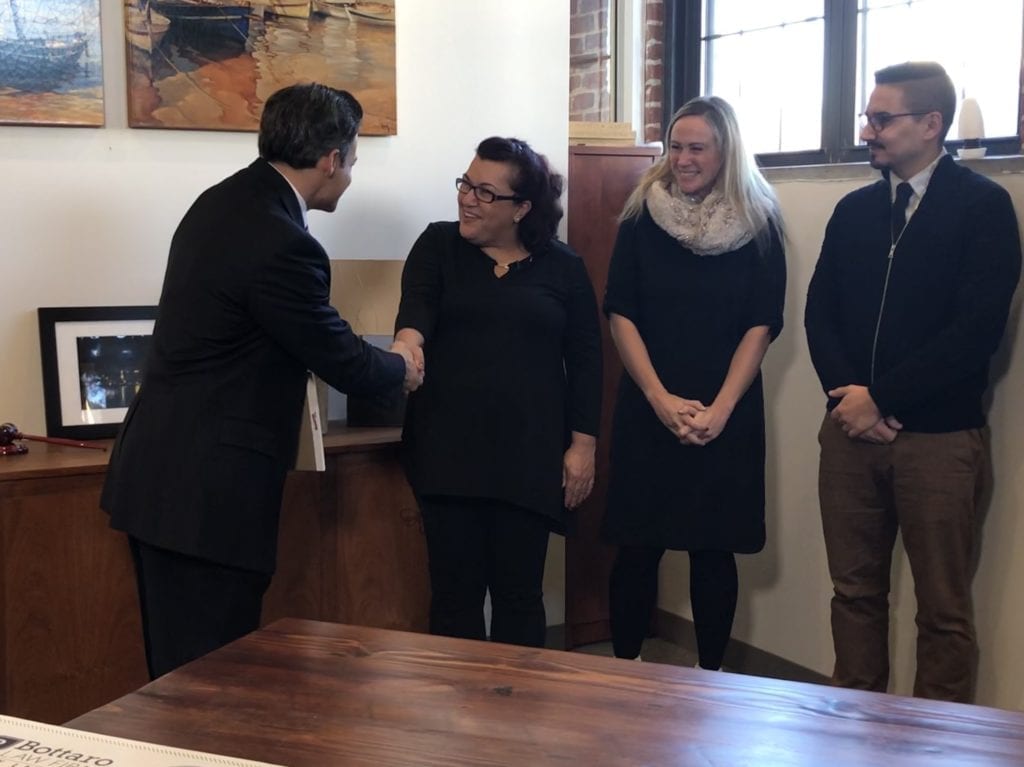 Attorney Mike Bottaro has lent out a helping hand to local Providence middle school, DelSesto Middle School, with their annual winter celebration!
Each year around the winter holidays, DelSesto Middle School holds an annual "Winter Celebration" in their school gymnasium. This is open to all students and family members of the school, where they can pick up free clothing, household items, toys, and other items that are available in their "winter wonderland."
Maria Nerney, a math teacher at DelSesto Middle School started this tradition nine years ago. Other teachers, such as English teacher Kaleen O'Leary and school culture coordinator, Nick Bernardo have joined in and helped Maria give back to the middle school community.
"We take all these donations and I try to fill up a whole gym with as much stuff. Everything from coats, to used clothes, household items, baby toys, we take anything we can get." Maria stated.
Donations are collected all year long and families are free to take what they need free of charge, which requires the DelSesto Middle School team to dedicate a lot of time to collect all of these items for their annual celebration.
This year, Maria and her team were cutting it a little short, until they received a generous gift from Attorney Bottaro and the Bottaro Law Firm, LLC of $1,000.00 to help them with the last of their set-up!
Because of this donation, the first fifty families in the door to the ninth annual winter celebration will receive a velvet plush throw blanket.
A Helping Hand
Each month, the Bottaro Law Firm, LLC and ABC 6 partner up and lends a Helping Hand to people in our ministry who have fallen on hard times.  The DelSesto Middle School was chosen as the Bottaro Law Firm, LLC's Helping Hand recipient for the month of December.
To hear more about DelSesto Middle School's winter celebration, be sure to tune into ABC 6 on Monday, December 17th, to watch their Helping Hand segment!