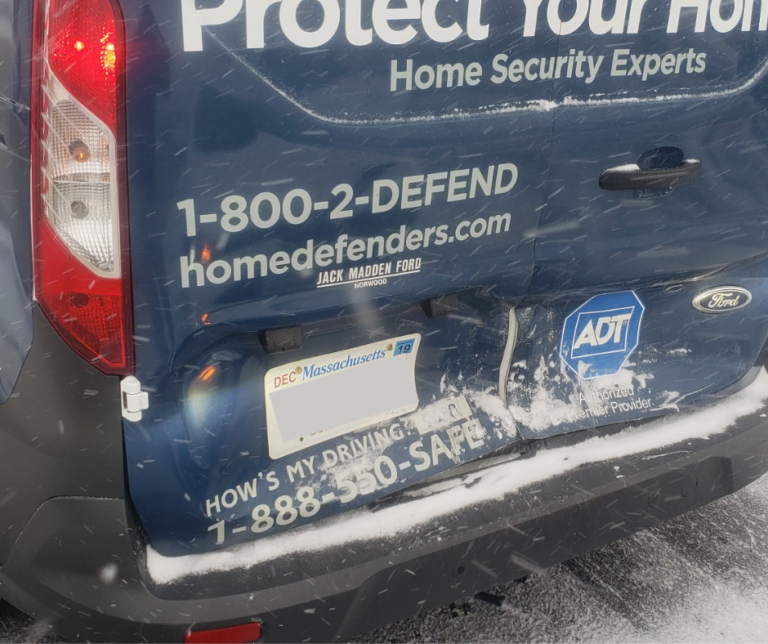 If you are involved in a Rhode Island or Massachusetts car accident while driving a company vehicle, there are special legal issues that likely apply. You should contact me right away before speaking with any insurance or company official. Today, let's dive deeper into this issue about what happens if you have sustained personal injuries while driving a company car (commercial vehicle).
What legal rights for workers' compensation or personal injury do I have after being hurt in a car accident on the job?
First, getting injured in a car accident on the job presents a number of legal issues and potential complexities.
Depending on your choices in the moments after such a car accident, may mean the difference of thousands of dollars to you.
I cannot possibly cover the different variables that may arise after a Rhode Island or Massachusetts car accident on the job.
Some of the factors that depend on my legal advice include what state the crash occurred in; what state you are employed in; the company work comp and auto insurance situation; the at-fault driver's auto insurance; and your health insurance.
If you were injured in such a car accident that was not your fault, it is even possible that you have 2 legal cases – workers compensation as well as personal injury!
Who pays your medical bills and lost wages is a major question here.
When you call or text the Bottaro Law Firm, LLC 24/7, we are on your side to analyze these issues to maximize your recovery and look out for your job!
How Much Is My Car Accident Workers Compensation Cases Worth?
These are common questions that all my personal injury client wants to understand.
I have blogged about this topic many times.  For today's blog, what I want you to understand is that by contacting us right away, you will increase your chances to maximize your settlements.
Simply put, in the moments and days after a car accident on the job, there is a lot of advice to consider before you speak to anyone — so lawyer up!
I settled one commercial vehicle accident recently for a maximum policy limit of $250,000.00.
In this case, our client needed a legal team with years of experience and knowledge in handling personal injury claims. He called me right away.  We had to ensure that both claims were set up accurately and that our client was receiving works comp benefits on time.
At the same time, we had to satisfy the burden of proof in his personal injury case. We worked hard to build a strong case to prove the crash caused our clients injuries.
Call me today to schedule a free consultation and find out how much your Rhode Island or Massachusetts personal injury claim is worth.
It's Good to Know Mike Bottaro – 24/7 Top Rated Legal Help
At the Bottaro Law Firm, LLC, we handle all types of personal injury cases every day. Honesty. Integrity. Results. Our experienced legal team is here to fight for your rights. Contact us in any method you prefer 24/7 for a fast, free, and confidential consultation about your case. Text or call: 401-777-7777 or fill out our free and confidential online form.