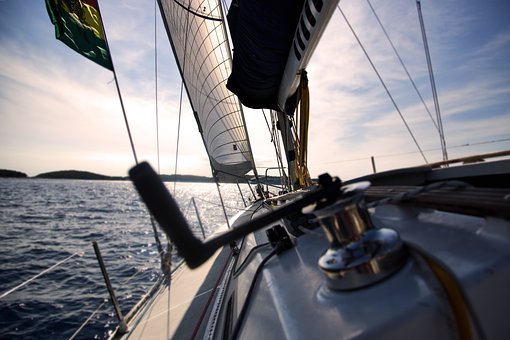 Living in Rhode Island, the Ocean State, means that part of my personal injury law practice is devoted to helping those injured after a boating accident. In the past year alone, we have helped nearly half a dozen people with such personal injury claims.  At the Bottaro Law Firm, LLC, you get an experienced team to ensure your case is handled right. Here are three (3) tips after a Rhode Island personal injury boat accident:
After Getting Medical Treatment, Lawyer Up With Us – The Call Is Confidential And Free
Even when the boat accident was not your fault, you may be surprised to know that what you say and do (or do not say or do not do) after a boat accident WILL be used against you by an insurance company. The simple truth is that the insurance companies are all about their financial interests, not your well being or your legal rights. Our firm only handles personal injury cases and only represents the injured, never the insurance companies. I know what to say and not say, specific to our local practices here in RI and SE Mass.  We offer 24/7 free, confidential consultations with your interests in mind.
Preserve The Boat, Photos, and Other Evidence For Your Lawyer Only.
After a personal injury, time is of the essence. When you contact us, we will act fast to ensure that the evidence is safeguarded and preserved. Every minute counts. Do not speak to anyone else and certainly do not provide any oral or written permission for any insurance company or anyone else for that matter to touch the evidence. Avoid giving any statements to anyone or sharing any photos, evidence, etc.  Let us help you by calling us right away to talk over your rights and specific situation.
After A Boat Accident Personal Injury, Follow The Doctors' Orders
Rest assured, the insurance companies will likely dispute your personal injuries, and dispute who pays for what medical expenses, lost wages, and other categories of monetary compensation you may be entitled to collect. I (and our team at the Bottaro Law Firm, LLC) know about these legal rights, but they will not share the full extent of your rights with you!  So, it is most important to document your personal injuries with medical treatment as soon as possible. As a boating accident attorney, I understand that this medical record will be an important part of your personal case. When you consult with us (for free – no upfront charges), we will further explain this to you.
It's Good to Know Mike Bottaro! – 24/7 Personal Injury Help
At the Bottaro Law Firm, LLC, Mike and his team handle Rhode Island and Massachusetts boating accident personal injury claims. Honesty. Integrity. Results. Our experienced legal team is here to fight for your rights. Contact us in any method you prefer 24/7 for a fast, free, and confidential consultation about your case. Text or call: 401-777-7777 or fill out our free and confidential online form.