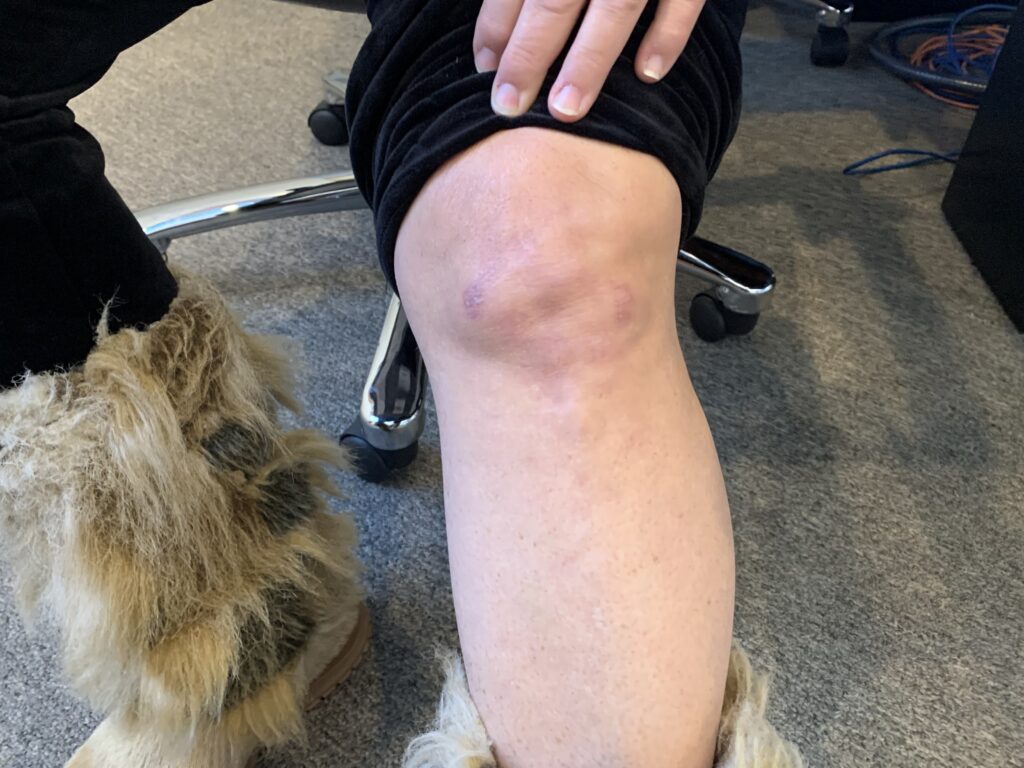 Did you know that knee injuries can occur in car accidents? These personal injuries can be painful and result in surgery. In today's blog, I want to recount a recent personal injury settlement victory for my client, a nice woman from Charlestown, RI
Warwick RI Car Accident Leads To Torn Meniscus And Knee Fracture Personal Injuries
On a clear summer morning, our client was traveling south on Jefferson Blvd, in Warwick, RI.
As she approached the Dunkin Donuts a careless driver attempted to make a left turn out of the parking lot. Crossing both lanes of travel the at-fault party failed to keep the proper lookout for oncoming vehicles.
The ensuing crash was a significant hit to our client's vehicle causing our client's car to tip onto 2 wheels!
In the auto accident, our client's knee slammed into the door.
How Do You Mediate A Personal Injury Case? Winning The Case!
The painful torn meniscus and knee fractures resulted in two surgeries.
This case is yet another story of how big insurance companies don't have your best interest in mind and why you need a top rated personal injury on your side.
As my team and I investigated the facts, it was undeniable that our client's injuries were a direct result of this accident. Somehow, the insurance company thought otherwise. They tried to deny the facts and claimed that our client's injuries were related to her surgery before her accident.
Therefore, I personally met with our client's knee surgeon. We reviewed the MRI and records together. We then hired her surgeon to write a medical report identifying in detail how these injuries were caused by the at fault driver's negligence.
I filed suit. We took depositions. The case moved toward a trial date. The insurance company then requested a settlement conference, called mediation.
Mediation is a process that can help settle cases when appropriate (see my other blogs on this topic).
In this case, with hard work came results – the insured agreed to pay about 3 times as much as what they wanted to pay before the lawsuit!
If you've been injured in a car accident and are getting the runaround from an insurance company I want to be your lawyer.
It's Good to Know Mike Bottaro – 24/7 Top Rated Car Accident Legal Help
At the Bottaro Law Firm, LLC, we handle all types of personal injury cases every day.  Honesty. Integrity. Results. Our experienced legal team is here to fight for your rights. Contact us in any method you prefer 24/7 for a fast, free, and confidential consultation about your case. Text or call: 401-777-7777 or fill out our free and confidential online form.